Industrial PCB electronics PCB high TG170 12 layers ENIG
Product Detail
Product Tags
| | |
| --- | --- |
| Base Material: | FR4 TG170 |
| PCB Thickness: | 1.6+/-10%mm |
| Layer Count: | 12L |
| Copper Thickness: | 1 oz for all the layers |
| Surface treatment: | ENIG 2U" |
| Solder mask: | Glossy green |
| Silkscreen: | White |
| Special process : | Standard |
High Layer PCB (High Layer PCB) is a PCB (Printed Circuit Board, printed circuit board) with more than 8 layers. Due to its advantages of multi-layer circuit board, higher circuit density can be achieved in a smaller footprint, enabling more complex circuit design, so it is very suitable for high-speed digital signal processing, microwave radio frequency, modem, high-end server , data storage and other fields. High-level circuit boards are usually made of high-TG FR4 boards or other high-performance substrate materials, which can maintain circuit stability in high-temperature, high-humidity, and high-frequency environments.
Regarding TG values of FR4 materials
FR-4 substrate is an epoxy resin system, so for a long time, Tg value is the most common index used to classify FR-4 substrate grade, is also one of the most important performance indicators in the IPC-4101 specification, the Tg value of resin system, refers to the material from a relatively rigid or "glass" state to easily deformed or softened state temperature transition point. This thermodynamic change is always reversible as long as the resin does not decompose. This means that when a material is heated from room temperature to a temperature above the Tg value, and then cooled below the Tg value, it can return to its previous rigid state with the same properties.
However, when the material is heated to a temperature much higher than its Tg value, irreversible phase state changes may be caused. The effect of this temperature has a lot to do with the type of material, and also with the thermal decomposition of the resin. Generally speaking, the higher the Tg of the substrate, the higher the reliability of the material. If the lead-free welding process is adopted, the thermal decomposition temperature (Td) of the substrate should also be considered. Other important performance indicators include thermal expansion coefficient (CTE), water absorption, adhesion properties of the material, and commonly used layering time tests such as the T260 and T288 tests.
The most obvious difference between FR-4 materials is the Tg value. According to the Tg temperature, FR-4 PCB are generally divided into low Tg, medium Tg and high Tg plates. In the industry, FR-4 with Tg around 135℃ is usually classified as low Tg PCB; FR-4 at about 150℃ was converted into medium Tg PCB. FR-4 with Tg around 170℃ was classified as high Tg PCB. If there are many pressing times, or PCB layers (more than 14 layers), or high welding temperature (≥230℃), or high working temperature (more than 100℃), or high welding thermal stress (such as wave soldering), high Tg PCB should be selected.
This strong joint also makes HASL a good finish for high-reliability applications. However, HASL leaves an uneven surface despite the leveling process. ENIG, on the other hand, provides for a very flat surface making ENIG preferable for fine pitch and high pin count components especially ball-grid array (BGA) devices.
The common material with high TG we used is S1000-2 and KB6167F, and the SPEC. as follows,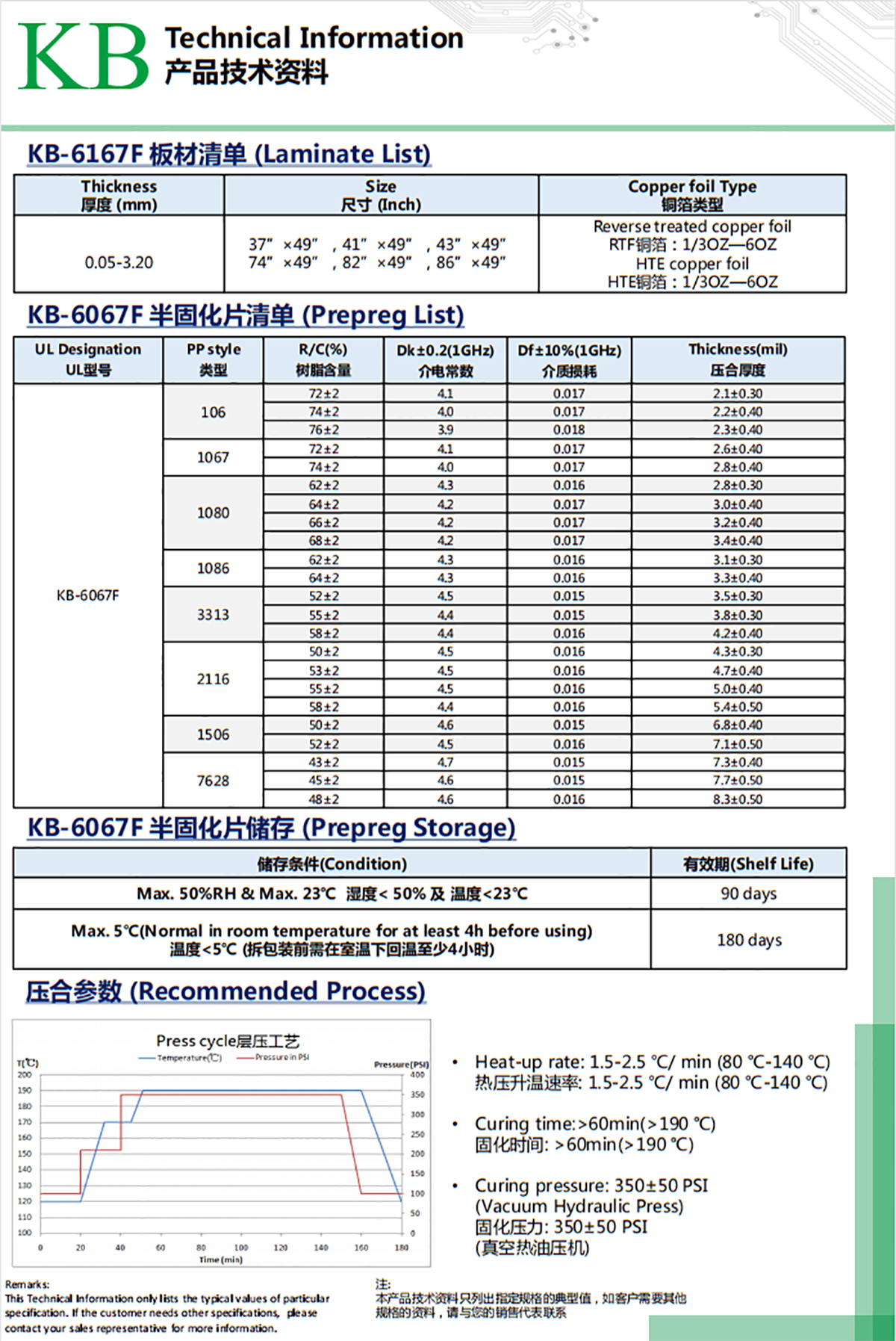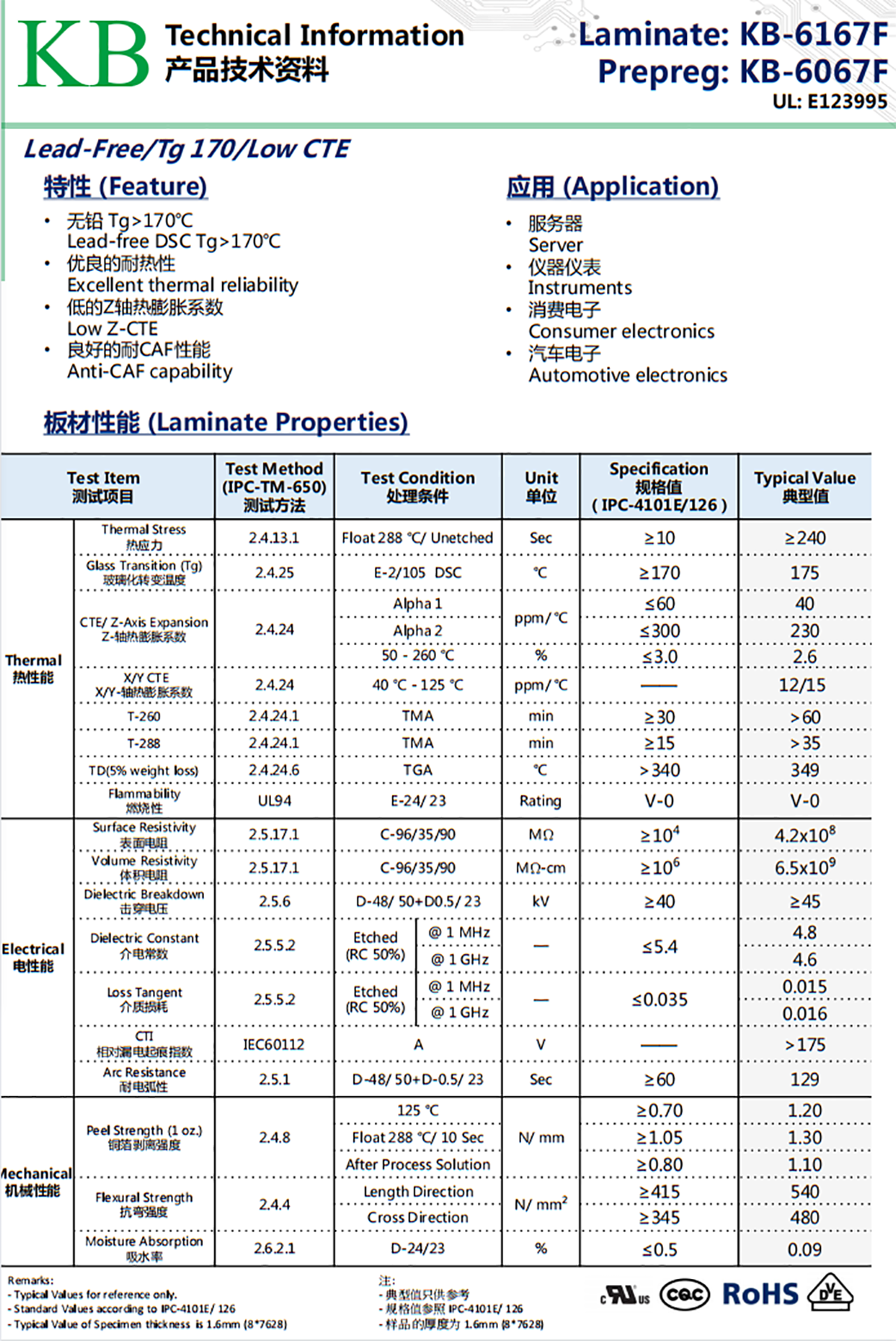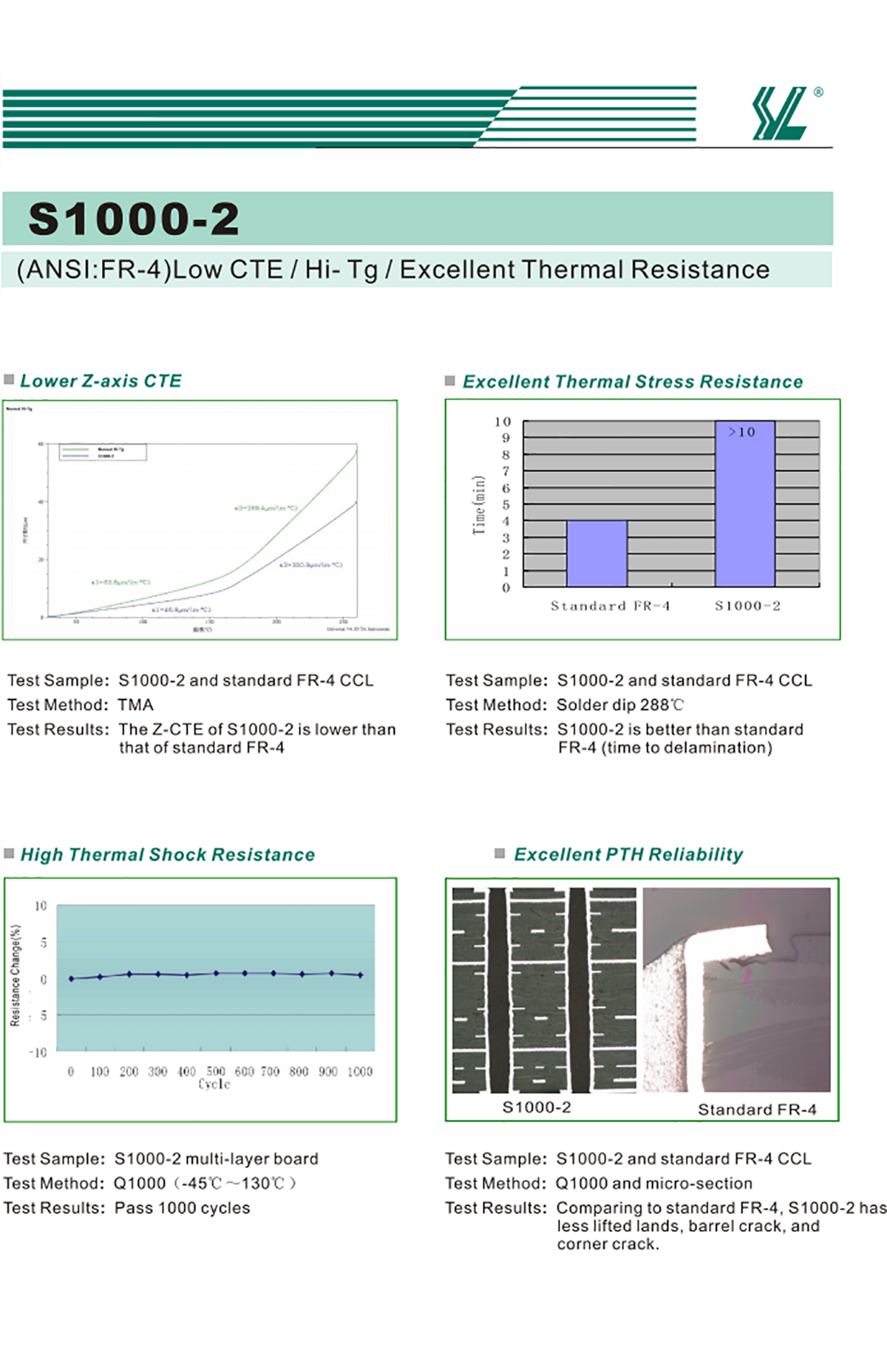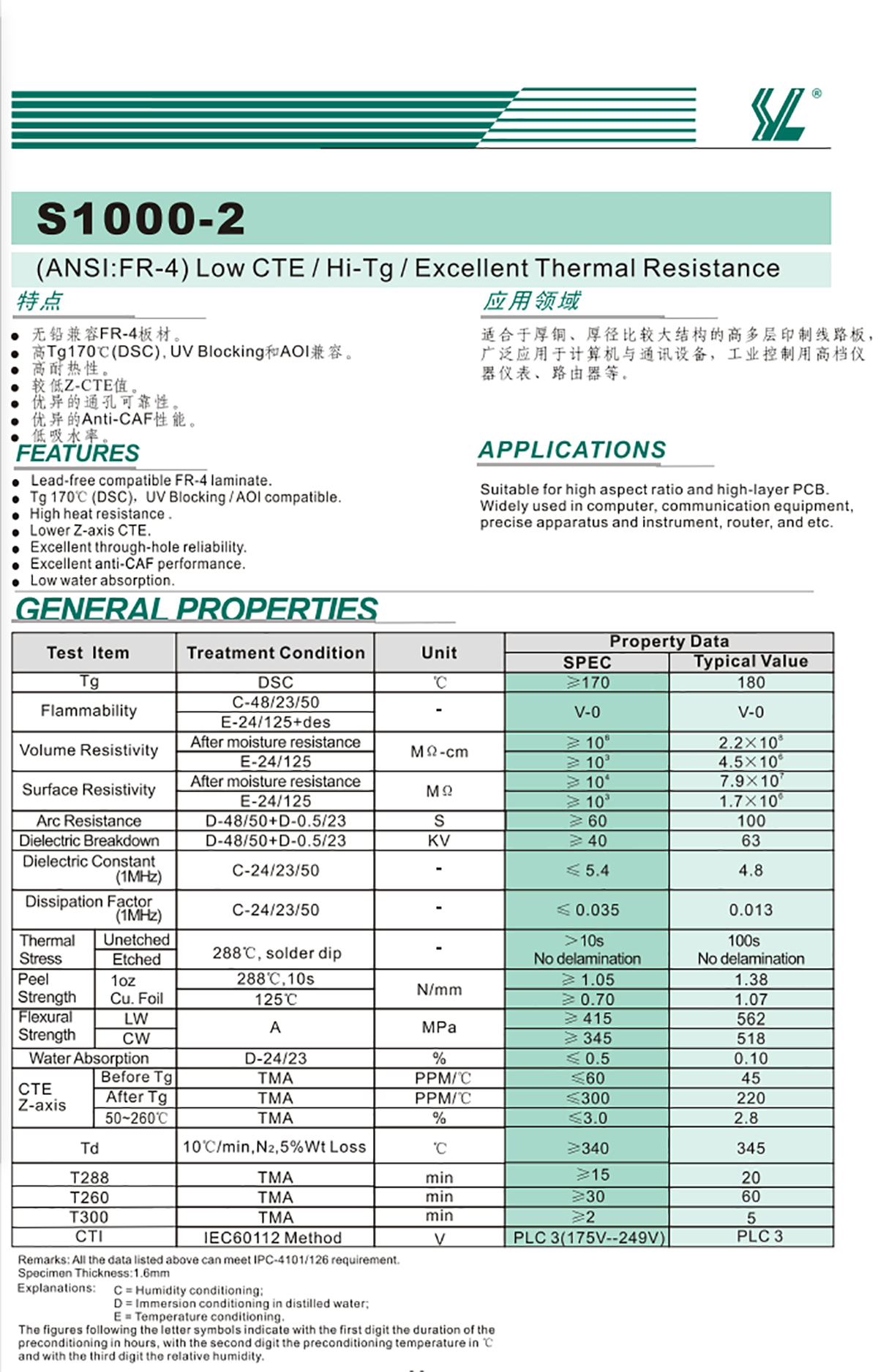 ---
---
Write your message here and send it to us